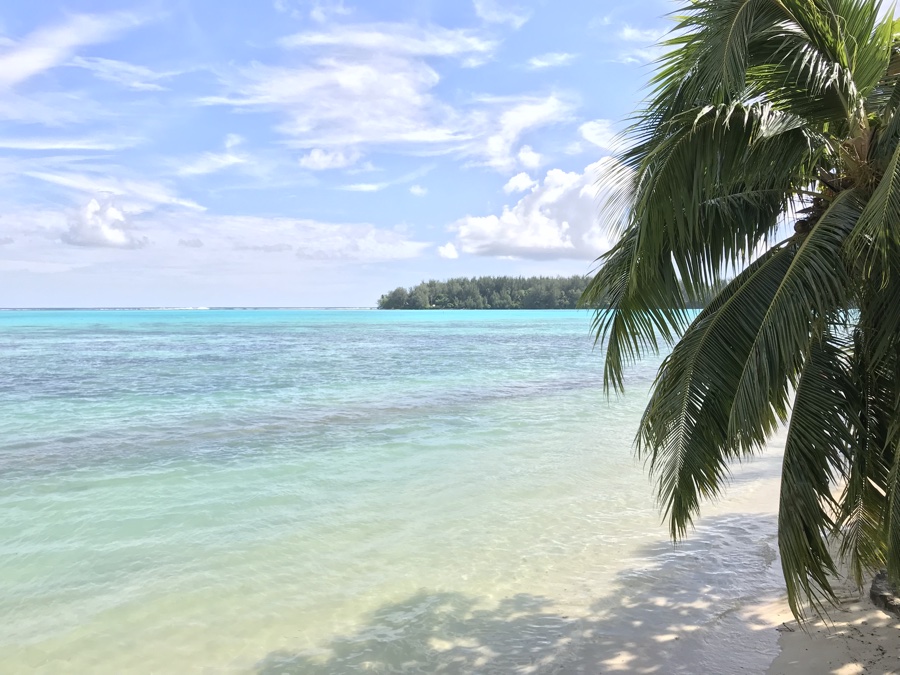 Who didn't dream of Tahiti as a child, or as an adult even! We did and we were determined to go there. It was quite difficult to choose from all those 113 islands but once we did, we could start preparing…
All this time we were dreaming about French Polynesia and now we are going there! The über-paradise surrounded by humongous whiter than imaginable powdery beaches that never end… palmtrees of course and exotic Polynesian girls in banana leaf skirts, strong men with flower garlands, fresh fruits, cocktails… and… and…
…and we were so disappointed.
All we really wanted was a really really really white beach, but when we discovered they are inaccessible for the 'normal traveler', we went through the classical stages of grief. No-no-no, this is not true, there must be something wrong with my eyes. Are we even on the right island?
The anger, THIS CANNOT BE TRUE! They lied to us, all these years…
Oh but maybe it's not too late to change our air pass… we can still go to another island! Bora Bora? Let's spend another fortune there!
And then… sadness. A tear for spending all this money to see a paradise that probably doesn't exist. French Polynesia is a hype.
Or, is it?
So now, what can we do? Maybe we should try to make the most of it. We straighten our back, wipe the tears from our eyes, resign to the fact that this adventure has cost us a small fortune, and… we accept our fate. (As if that's such a drama: we are still going to French Polynesia!!)
Thus, we enter French Polynesia blank and immediately see that it isn't all that bad. Actually, quite fantastic! We discover the true beauty of paradise is not a white beach, it's much more than that… it's OOMPFF and we absolutely loved it!
So, visiting this expensive destination probably doesn't sound very inviting after this being said, but please… let us convince you, it's a must!
Now that we have the knowledge of what beauty is all about, we have to warn you… not everything is perfect in paradise. We've easily put together our most annoying things (apart from French tourists – sorry guys) top two:
number 1: roosters, there are many and they are not afraid to make some noise. Most are sane enough to start at dawn but some dare to ruin your nightly rest from three in the morning. 
Number 2: mosquitoes, they come in big numbers and ignore any repellent. These little triggerhappy bloodsuckers are everywhere and climb through the smallest hole in your net. 
That's it… now enjoy the four pages we've put together for you!
The first island we visit and immediately our favorite. The green mountains and candy blue sea, colorful flowers and houses you'd want to live in with a view to die for. Raiatea is just incredibly instagrammable. Besides that, the people are authentic and the tourists haven't really discovered it yet…
Our expectations were high. Especially the beaches had to be paradisial because that was the only thing we missed on Raiatea. We were not disappointed by what we found. Close to perfection, white sand, palmtrees, azure water… just the way we like em. Authentic and unspoiled. Pretty pics and the whole shebang under the button…
Mo'orea, that paradise right next to Tahiti. This island has it al, rough proper shaped mountains like oomf! (seriously!) and Côte d'Azur-ish lagoons surrounding it. The nature on this piece of paradise is unique and the underwaterworld is wild and healthy, I'm talking big sharks, stingrays and A-quality corals!