From Bali we visit Nusa Lembongan, the island is excellent for diving and has beautiful beaches as a nice bonus. 
Going to Lembongan from Sanur the cheapest option is to book with Perama Tours. We book an open return ticket and pay Rp150,000 (€ 10.-) per person each way by PayPal. Our emailed voucher says where we need to be at what time. We have to go to the Marlin office by the beach, it's a little hard to find but people around are very helpful. The regular prices at the office are about double so don't buy them there! The boats of Marlin fast boat go three times a day to Lembongan and three times return. We booked the morning boat of 10 am which takes about half an hour. The sea is quite rough and people around us are very quiet all of a sudden.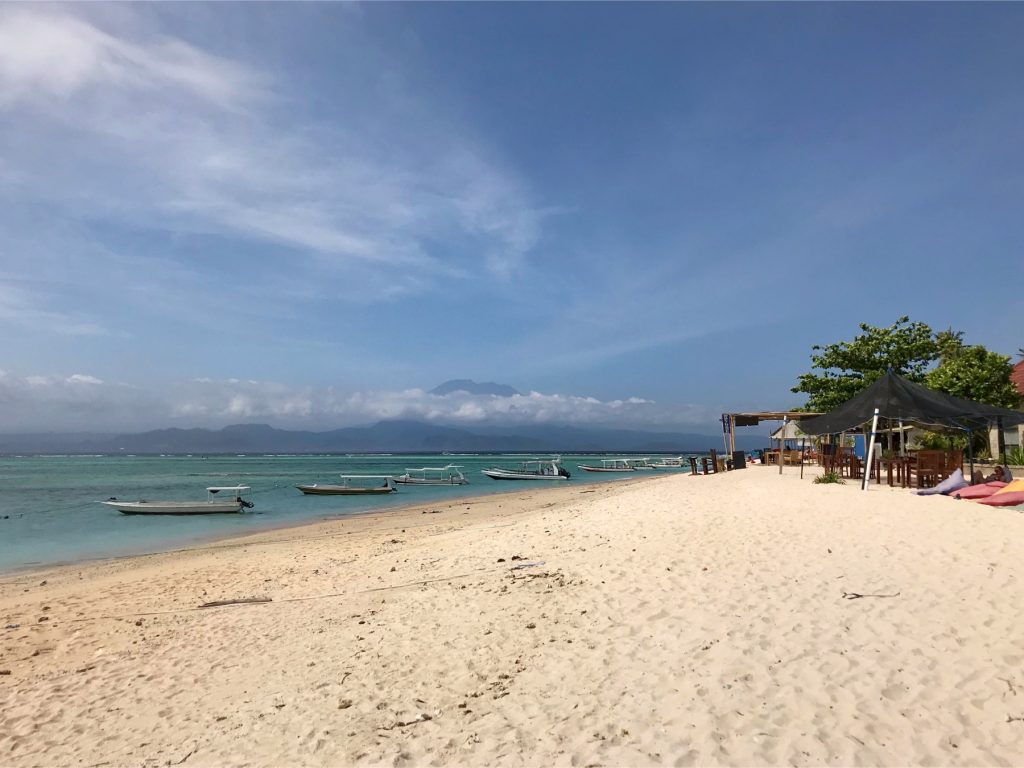 When we arrive in Mushroom Bay we need to exit the boat and wait for a car that will bring us to our hotel. It's incredibly hot and it's seems to take forever before the car arrives.
At our hotel, Putra 7 in the north part of Lembongan there is a great pool and a luxurious cottage waiting for us. We are in luck, the hotel is building a few more room and therefore lowered the price 50% as a compensation for the inconvenience. We pay € 20.00 per night including breakfast. The construction doesn't bother us at all, the don't use machines and only work a few hours a day. Nice! Besides diving all we do is relax by the pool and swim a few times a day.
We walk through town to visit some dive centres. There's a new one on the beach but nobody's there and the next one is a little too eager to sell us a trip.
The third is just what we were looking for. It's a French owned shop with new equipment and attractive prices.
We meet our guide Max that will take us the next day and we have full faith it will be fantastic. We pay Rp500,000 per dive per person.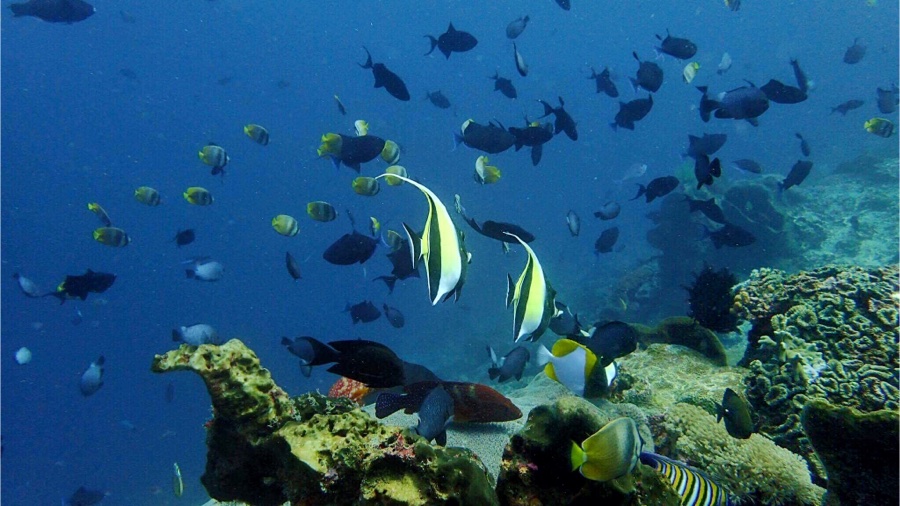 Next morning we arrive at the dive centre at 7 am where our equipment is waiting for us in our size. We get some seasickness pills because they expect the waves to be rought. There are ten people on the boat and only Jos and I with our guide Max. 
We go to the north of Nusa Penida, where the corals are amazingly colourful and healthy looking and the fish are incredible. Max shows us a lot and after an hour in strong current we go up to the boat with a big smile. Our second dive only gets better, we not only see many fishes, but three beautiful turtles at close range and a big Mantis Shrimp. 
Our third is a weird one, a high speed drift dive along a path of amazing looking gems. After only 18 minutes we are at the end of the ride and need to go up otherwise the down-current will suck us into the deep. What a ride!
The next day we go diving with French Kiss Divers again. Today we go to the south where we hope to see the Mola Mola. A huge weird looking sunfish that can only be found here and in the Galápagos Islands.
To our big disappointment we do not see the Mola Mola and eventhough the corals were lovely, the 21 degree water temperature was not at all relaxed.
Secondly we go to Manta Point, famous for it's cleaningstation where the Manta Rays come to let the small fishes do their cleaning services. It's a short swim against the current but once we're there we are stunned. Four, five, six huge Manta Rays fly right over our heads like spaceships in slow motion. We cannot believe our eyes. They keep coming back and come closer and closer. The sea is rough and the surge moving us back and forth is quite strong. We hang there in between some rocks looking at the incredible documentary of the Manta Ray. Unbelievable!!
After this dive we would never see the world the same again. This is such a fantastic end of three months in Indonesia…