November - December 2018 | April - May 2019
We've been to many different European countries, but a good road trip through Spain was still on our list. As we slowly move closer to home we also start to think about what our future will bring. We've always had the idea of starting a cozy bed and breakfast somewhere and in this road trip through Spain we want to see if we can find that extraordinary spot for our fantastic plans…
From Cancún we fly to Brussels with Tui Fly for only €149 per person. From Brussels we've booked two tickets with Ryan Air for only €25 each to the supposedly wonderful city Sevilla in the center of the Andalucian hills of Spain. The weather is fantastic for this time of year, no shorts just yet but definitely t-shirts weather!
With Alamo we've rented a car for 6 weeks which was much cheaper in Valencia and to bring it back in Sevilla than the other way around. So our plan: after a few days in Sevilla we will take the train to València, stay there for a few nights, pick up the car and drive slowly back to Sevilla. I say LETS DO THIS!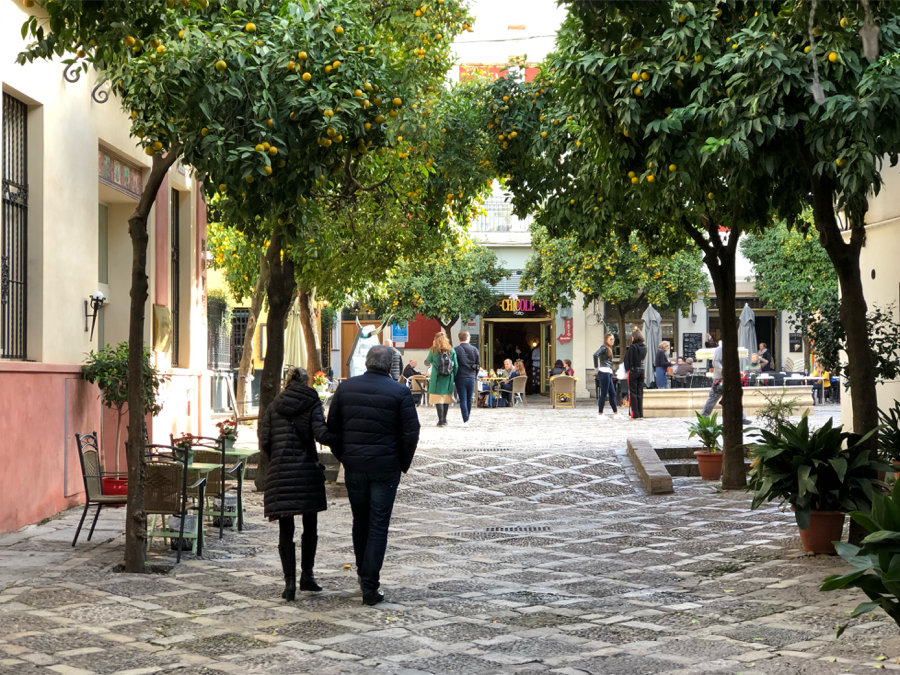 Our hopes are high and in only two days I will celebrate my birthday, so what better place to do that than stroll around in the capital city of tapas and wine, the most romantic city of Spain, Sevilla!
With Air Bnb we've made reservations for a small apartment in the center of the city. In Sevilla there are a few popular areas: the area between the Plaza de Toros where the traditional bull fights are being held and the impressive Catedral de Sevilla is called El Arenal, also the area around the Alameda de Hércules and just over the river in Triana, a less touristic part of town which is getting more popular since only a few years.
Our apartment 'Duplex Arenal' through Airbnb has everything we need and is located right in the middle of town. In a quiet street but surrounded by hundreds of little tapasbars and bodegas. Terrible… Even if you would stay a whole year you would not we able to eat in every restaurant in town. TAPA WALHALLA!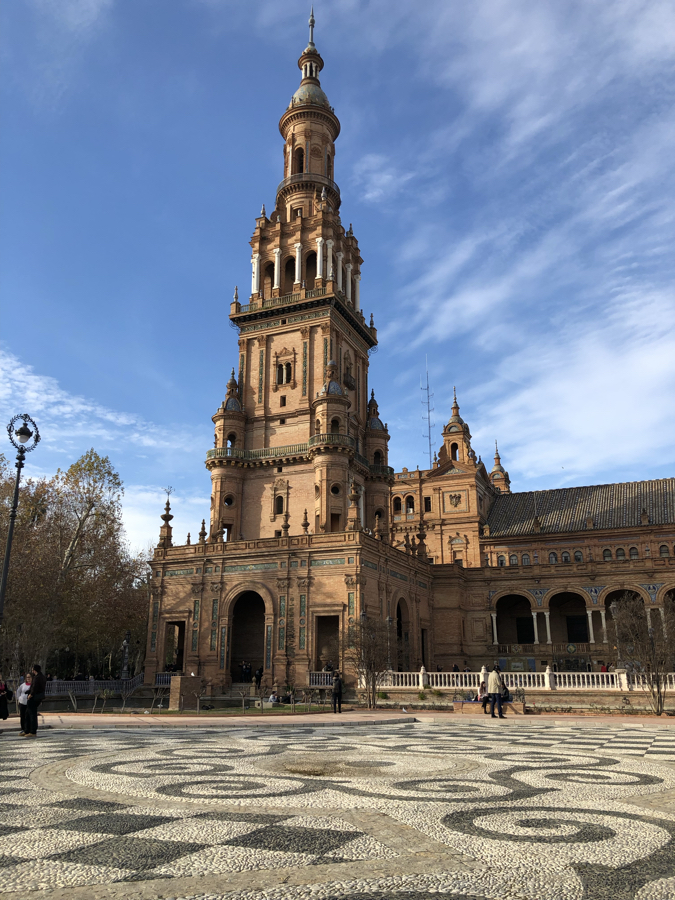 El Arenal is a very attractive part of the city, well maintained decorated buildings and lots of cozy little streets to get lost in.
Sevilla has a lot of attractive things to see, of course there are the known cathedrals, the bridge, the palace and the Plaza de España. Touristic must-sees. But there is so much more… visit the city park Jardines de Murillo and of course El Balcón de Rosina, the allegedly balcony of Romeo and Juliet. The Mercado de Triana, just over the bridge filled with tiny tapas bars, buy some nice snacks there and sit on the other side of the bridge on the waterside at the Muelle de la Sal amongst the locals to enjoy the sun.
During our five days in Sevilla we walk around different parts of the city center and enjoy the beautiful buildings and small streets. There is just so much to see…
We celebrate my birthday in a typical Andalucian bar with a guitarplaying caballero and people dancing the Flamengo. Only Spanish people around us. They sing me a birthday song until we're all too drunk to do anything… Best birthday ever!
The south east coast of Spain has a warm Mediterranean climate with warm summers and mild winters.
Land inwards the temperatures are influenced by the altitudes and the cold mountains nearby. Cold, snowy and even freezing winters and often very hot dry summers up to 48 degrees.
The north west of Spain is known for its cold and wet climate. Rough and green nature make up for this of course.
There are many small micro climate areas with just the right angle for a nice breeze in summer and protected from the worst cold wind. These are probably the most attractive areas to live whole year round so also the most popular. Every benefit has its disadvantages…
Currency: Euro

In these 40 days in Spain we've spend: 
Transportation: € 753,95
Accommodations: € 1093,80
Food and drinks: € 1087,91
Entrance fees: € 0
Other: € 0
That brings us to a daily budget of: € 73,40 for two persons excluding international flights. This said I would like to state that we have only slept in hotels and apartments and we definitely did not mind our budget.

Here are some examples of products and prices in Euro:
Whole wheat bread in bakery: € 2.25
Coffee latte on terrace: € 1.25
Glas of excellent red wine: € 1.50
Glas of beer

 

in bar: € 1.50
Bottle of wine in supermarket: € 4.00
Tapas or pinxchos in restaurant: € 2.00
Petrol per liter: € 1.30