Citytrip to Christchurch – New Zealand
New Zealand, how we planned to go to this country and decided to skip it… and then ended up going there for three citytrips. A visarun citytrip to Christchurch and two transit citytrips to Auckland made us discover just a bit of this country and it asked for more!
Our initial plan was to visit New Zealand after our travels through Australia, but now we're not so sure. By the time we will leave Australia it'll be late autumn in New Zealand. Soon winter will come and take away the sunlight and the warmth. Eventhough our time in Australia was mostly too hot and too dry, we are not going to New Zealand for the grey skies. Camping in the rain is not particularly our idea of a good time so we might skip this beautiful country for now… with pain in our heart I must say.
For our stay in Australia we needed to extend our 3 month visa by leaving the country. We booked two return tickets to Christchurch and did an illegal visarun to this fascinating town.
We were a bit nervous getting on the plane to another country, leaving our car and most of our luggage behind. What if we can't go back. The lady at the check in counter of Jetstar Airlines doesn't make it any better. As soon as we check in she asks us when our Australian visa expires. Ehm, friday I tell her. Ok, what you are doing is illegal and can get you a fine up to A$5000.
After being in Australia for three months on a free visa, we can only extend it by leaving the country and coming back. Therefore we've book a three day citytrip to Christchurch. Why not combine the necessary with the pleasant? A visarun they call it, and it doesn't make you very popular with the customs officers.
We make up a little story about our daughter getting married there and so on and so on… She says, better stick with that story when you get to Immigration!
Even more nervous then before we arrive at Christchurch International Airport after a two hour flight from Melbourne. We get a visa upon arrival, we hand in an application form and walk to the exit. Welcome to New Zealand! We can't believe how easy it was to enter the country, after the horrorstories we heard about the illegal visarun.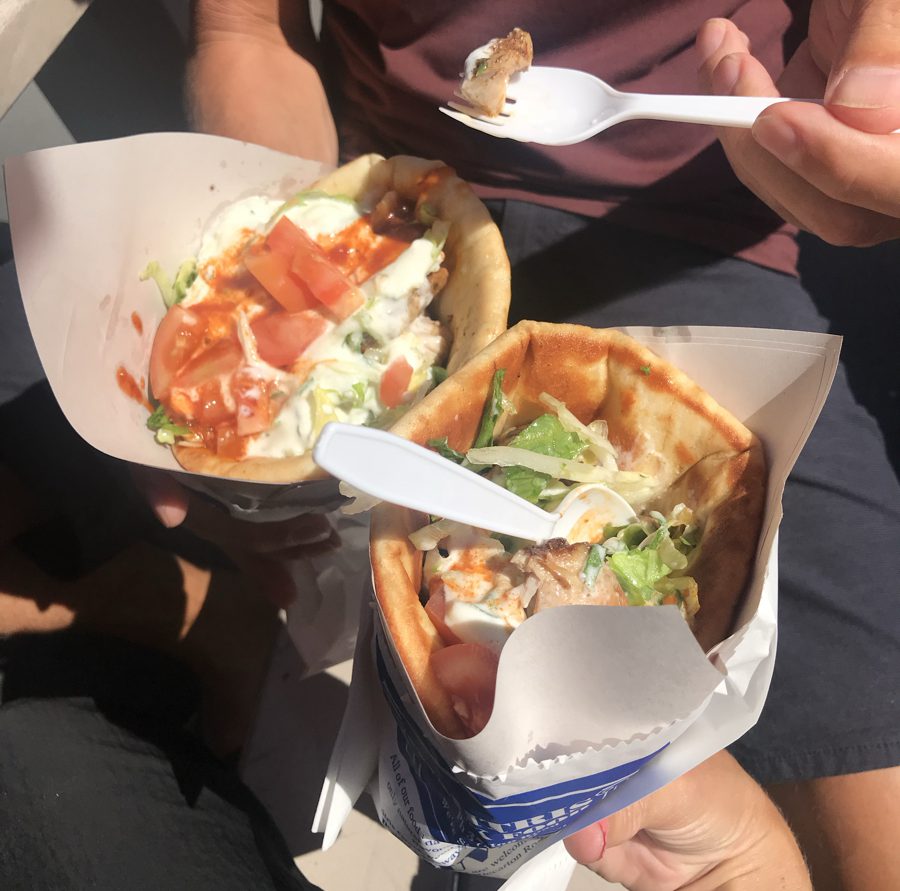 We need some NZ Dollars and find an atm. It's never easy to predict how much you'll need, but because we expect to pay everywhere by swiping our creditcard we think a $20 is probably enough. We hate to have to change back the leftovers. We get a sparkly new banknote from the machine and search for the public bus to town outside the terminal. NZ$ 8.50 per person, only payable in cash. Of course. There goes our money…
Our hotel for two nights in the city centre is Breakfree on Cashel, a budget accommodation with double rooms and dorms. Our room is small and has no window but the bed is comfy and the private bathroom is clean and has all we need.
We go out and explore the city centre. A visit to this awesome city did not take place if you haven't had a Souvlaki of Dimitri. An enormous pita filled with anything we want feeds us for the rest of the day. It is absolutely devine!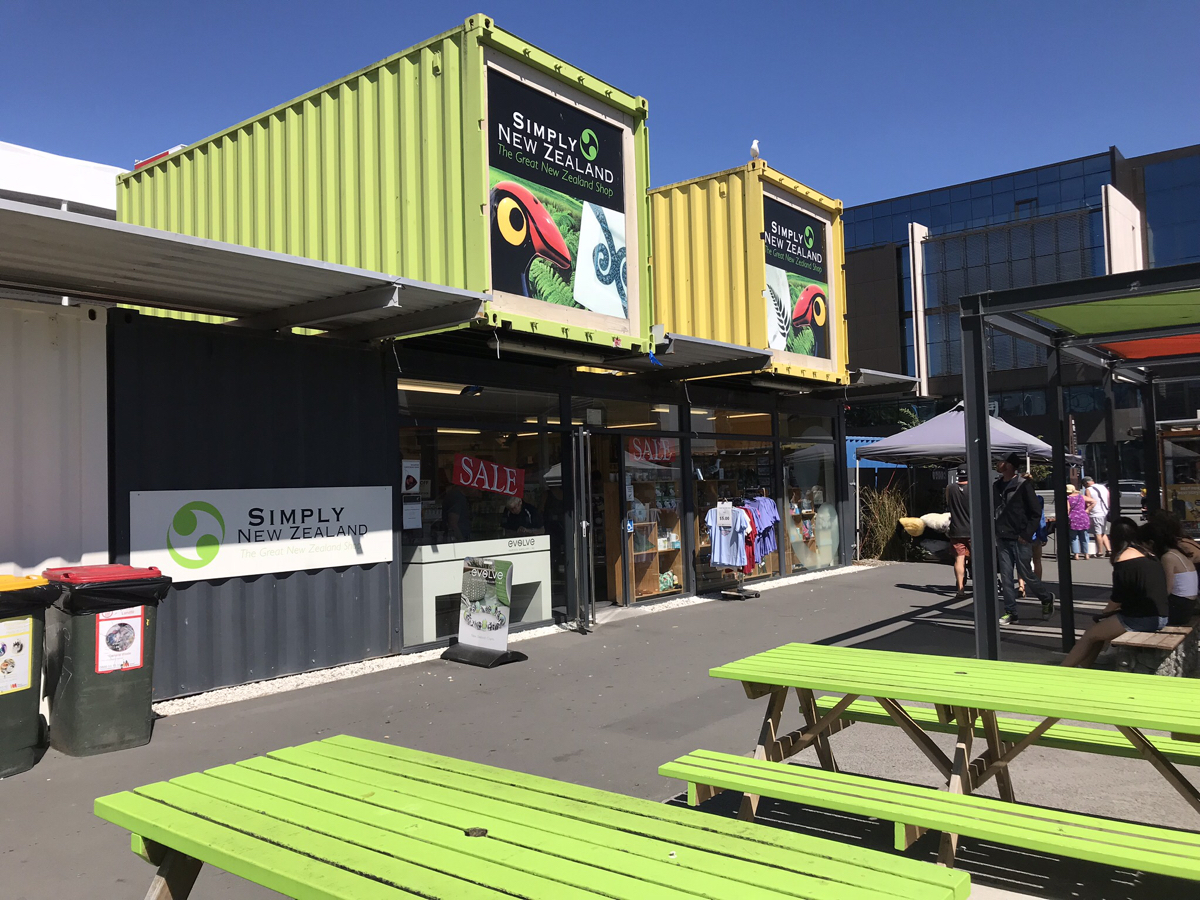 Earthquakes are a regular thing here in New Zealand. Usually it will all work out fine but once in a while an earthquake can be a real disaster. The most recent major shake happened in 2011, killing 185 people and leaving nothing but a ruin.
The city was destroyed almost entirely but instead of sitting around being depressed, new ideas were born, inner artists awoke, creative minds were doing overtime and the city was rebuilt in just a few years. There was room for art in any form. With the use of seacontainers a shoppingmall was realised and modern architecture slowly annexed the missing parts of historical structures. Fitting together like a glove.
We go for a New Zealand beer and burgers at the Smash Palace, great place. After the earthquake their building was destroyed and they wanted to reopen as soon as possible so they rebuild an old caravan as a temporary bar and because of the success it's been like that ever since. More proof of the creativity in this city!
Christchurch is very relaxed and incredible interesting, also the prices are so much lower than in Australia. Even the Australian beer is cheaper here than in Australia…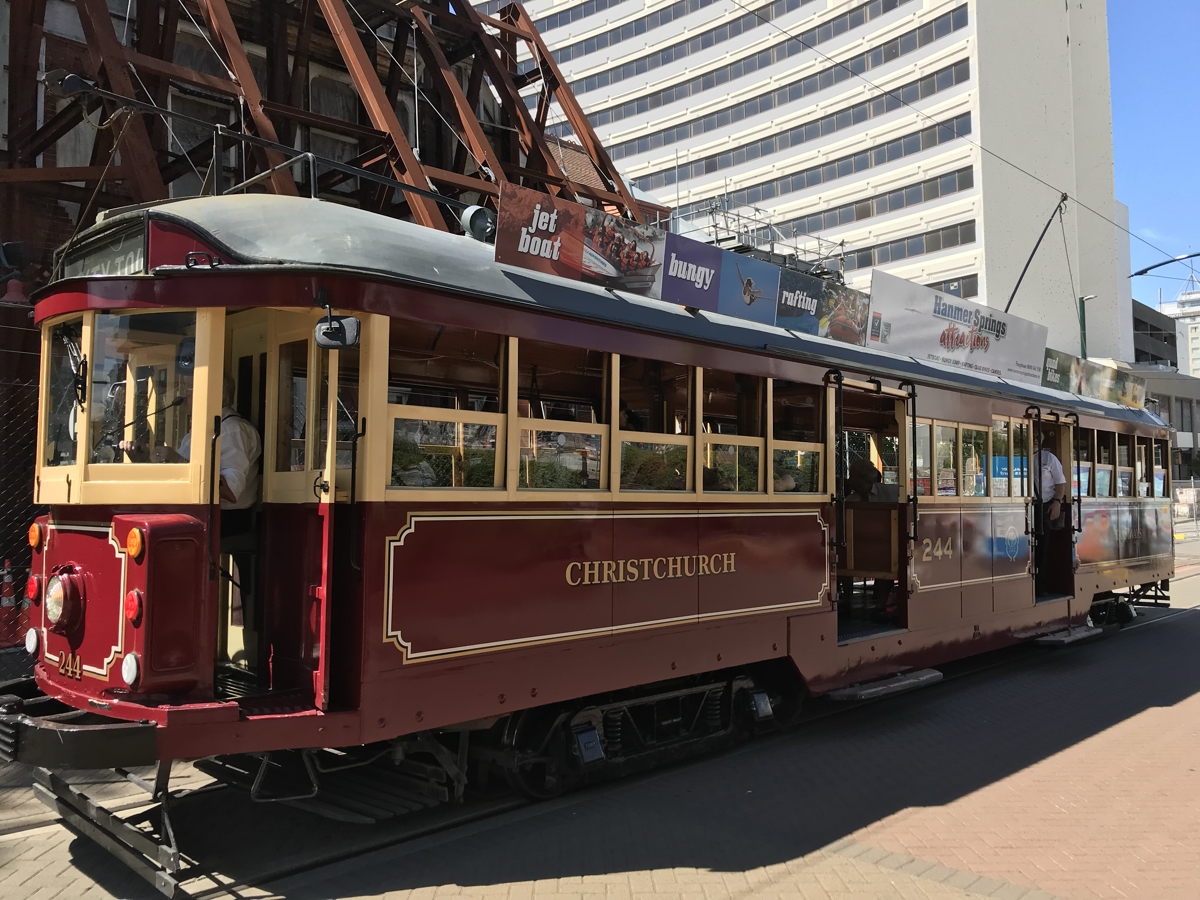 Lucky us, Christchurch is all about arts this week. Acts like acrobats, mime players and spoken word artists take over the streets during this weeks Buskers festival. In special locations all round the city we can watch the acts for free.
A visit the Christchurch Art museum is a must and afterwards we walk to the ruins of a once impressive cathedral. Unfortunately the earthquake has had its impact here too…
There is a nice authentic gondola that takes you to different parts of town. We don't get to see the inside of this piece of history because you pay about NZ$30,00 for a day ticket, per person. Why not walk?
We meet a colourful lady in the hotel bar. A showy transvestite with 10 centimetres long lashes and a baritone voice. We take a picture together and I compliment her on her looks. It takes one to know one hon, she says with a charming smile. I love this town, excellent for a citytrip!