Preparing for a worldtrip
Most people who make a trip like this, do that only once in their life, so preparations are quite a big deal. We have first decided what our budget would be and we made that our main goal for the past years. That money can only be spent once, so have a list with places we really want to see and what comes in second place. It will drive you crazy, because as soon as you get into the details, everything looks fantastic!
Nevertheless, we have managed to turn our huge list into a rough plan with A. the countries we reallyrealyreally want to discover and B. our second choices, the countries we want to visit if our budget allows it. Our global wish list can be found here but generally: we will see where we'll end up…
In addition, you'll have to make choices about spending the valuable contents of your piggybank, what is your daily budget per destination? And what about your job, your house and your health?
Save up scrooge!
Saving money is always difficult. People often want to have more than you can afford and once you have a nice bank account, the temptation to spend it is lurking at you. We have always intended to really make this trip and we knew in which year we wanted to make it happen. We've never lost sight of our goal and so we could resist temptation of spending our cash.
After doing some research and maths we knew how much we needed and we made a spreadsheet with our income and expenses. With striped away a lot of unnecessary expenses to reach our travelbudget faster. This meant we had to live on a tighter budget to achieve our goal.
A worldtrip was what we really wanted, so we were fully motivated.
Expenses like groceries, clothing and your energy bill are waiting to be economised. Look at your spending carefully and make 'thrifty' your middle name. Quit smoking and enjoy the little things around you that are free like a nice picnic in the park instead of a trip to an amusement park. That new TV is not really necessary until the old thing died is it? And that gym… are you really going as often as you pay? 😉
You need to be a bit of a scrooge to save up for such a beautiful goal. That requires perseverance and balls. And of course you can still sit on that sunny terrace with a beer or two, but look at those small monthly expenses that are not really necessary. We have saved up for this dreamtrip in this way and we really did not have to let everything pass us by. Just the expensive things!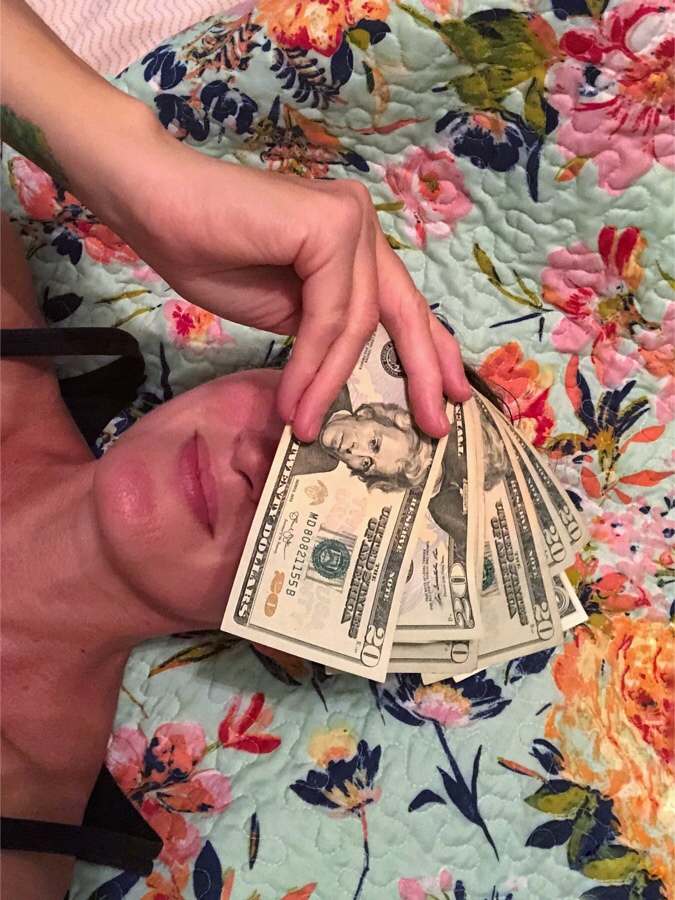 Legal stuff
Jos' passport would expire during our trip, so now he has a new 64-page superthick business passport, like Patricia, where there is a lot of room for stamps… A Dutch passport is valid for ten years, so maybe we'll stay a little longer 😉
After some research it appears that we can apply for almost all visa at embassies in neighboring countries, so most of the visa we'll arrange on the spot. We'll only apply for the visa for the United States and Mozambique from the Netherlands. That almost went terribly wrong though, because our passports got stuck in the mail somewhere between the Mozambican embassy and our home.
For China we can only apply for a visa in Hong Kong and because the requirements are quite strict and complicated, we only know if we can enter China when we get there. We'll see…
India is also so difficult for visa, but for now this country is not on our list, so that could be a care for later.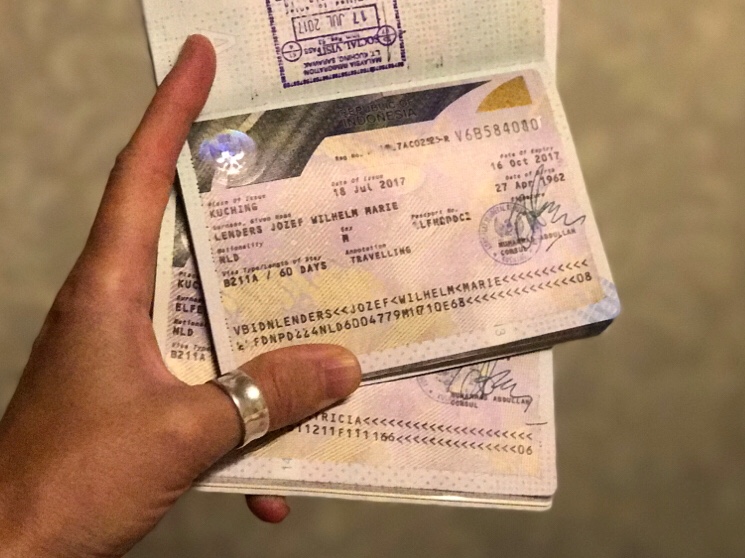 To sell or not to sell
For a long time we didn't know what we would do with our house during our trip. Renting or selling. It's important that you get a good idea of ​​the rules about renting out your house. Although the earnings may seem great, it can have some very nasty consequences.
We eventually chose to sell our house to be completely free during our trip. During our absence our furniture is in a storage and our plants found an excellent home at grandma.
Quit while you're ahead
After informing our family and friends about our plans, we've also told our employers the "good news". We resigned from our jobs to start a whole new chapter after our trip. Of course, the thought of 'what to do after our trip?' For years we were afraid of the what ifs, but now we've accepted the risk, we feel that we are in control of our lives and we are convinced our capabilities and experience will help us to a new challenge when we need one.
Unfortunately, working for money during our trip is hard to realise, most of the "work-holiday visa" are only applicable until the age of 30 or 35. We would like to do something active once in a while so we hope to do some volunteering for a meal and accommodation wherever possible.
We write a blog for a Dutch travel agency, we hope for some sponsorship with our webshop and we collaborate with accommodations in exchange for an extensive review and professional pictures.
In this way, we expect to extend our time in each country.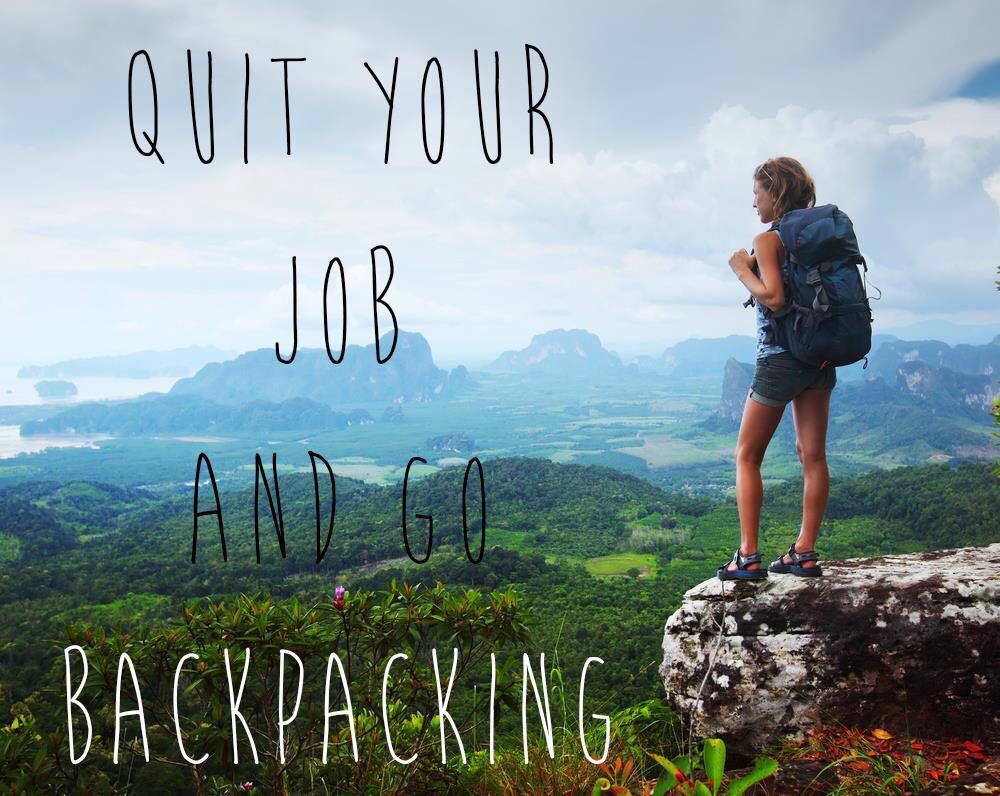 Better safe than sorry
Holland has a mandatory health insurance from which we fortunately have permission to end the contact. That saves us a lot of money! We have also found a good travel insurance for the next 1,5 year.
The health issue was not a point of discussion, we do not want to take any risk. We've looked thoroughly at vaccinations and Malaria prevention, and because we have already had a lot of vaccinations for our previous trips, we only needed a few to add.
There are several options for Malaria prevention. We chose Malarone pills because we have had this medicine before and it had never given us any side effects. 200 Malarone tablets per person go into our backpack.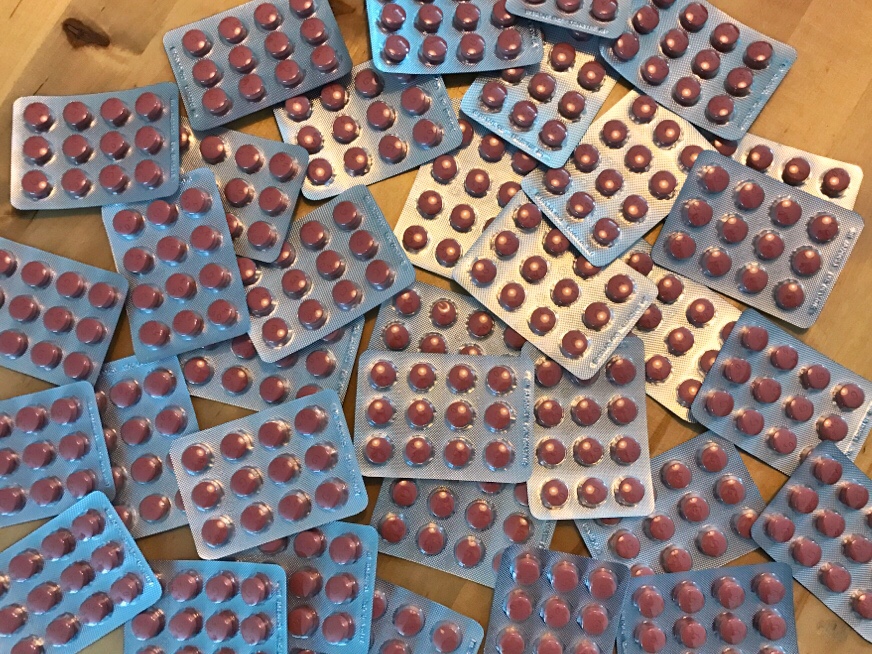 A home on your back
As light travelers we are used to carrying around 6 kilograms during our vacations and certainly do not want to overdo this during our world trip. On a vacation we regularly see travelers with a 70 liter backpack and another huge 10 kilo bag on their belly, why?!
We were unanimously: conquer the world as lightly as possible.
It's not going to be back to basic all the way, we think 10 kilo is doable.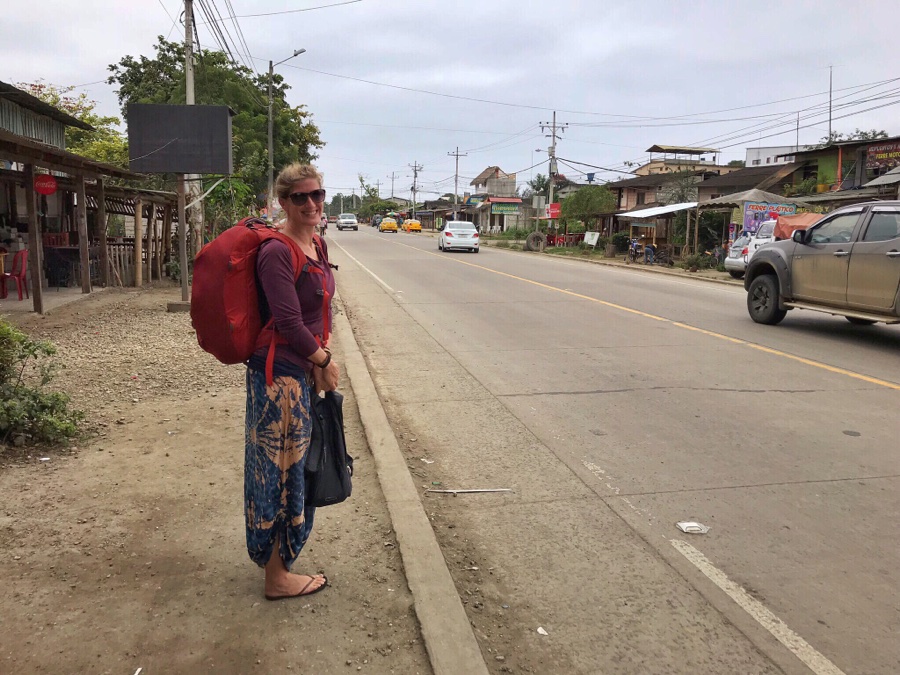 The afterparty
After the trip? We would rather not think about it, but maybe we should: the day we come back to the Netherlands… sigh…
We have no income and no home. We do not want to drown ourselves directly into the stress of everyday life and therefore we'll build in some time to acclimatize. A small budget to get back on track, some time to find a new challenge and place to live.